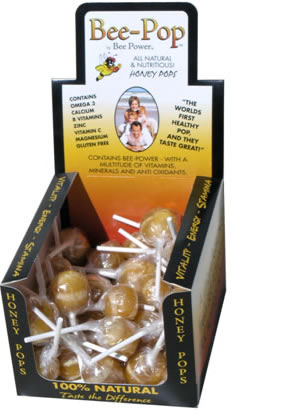 "Introducing the world's first healthy pop"
The same invigorating benefits as Bee Power Infusion.
Great tasting and nutritious Bee Pops have become a household favourite. 100% Natural, 99% fat free, gluten free, packed with vitamins, minerals, zinc. Great for the whole family and a great alternative to your unhealthy sugar pops.





100% Natural, 100& Australian Made


99% Fat Free


Gluten Free


B Vitamins


Calcium


Omega - 3


Antioxidants


Nature's Superfood


Multitude of vitamins, minerals and antioxidants


Boost your family's immune system

Australia cannot get enough of bee -pops. Nutritionally rich pops are packed with all the invigorating minerals and vitamins found in Bee Power Infusion.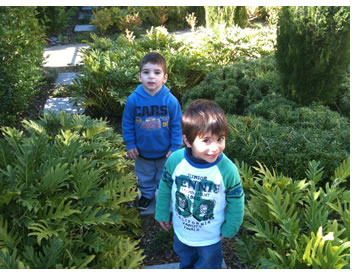 "Our kids always take bee pops during the winter season and throughout the year.
Since introducing bee pops to our 3 kids we have seen a remarkable improvement in their health and well being. While many kids around them are getting the flu, my kids tend to stay fit and active while taking bee pops.

It used to be,'Mum, can I have a snake or jelly bean, but now with the great taste, all they ask for is a bee pop. For me it is all natural and contains Eucalyptus honey and bee pollen so we know that our kids are getting the best in nutrition."

Maria, on behalf of Tony, Daniel and Rita
Regents Park, NSW



BEE-POP's contain a multitude of vitamins, minerals and anti oxidants including Omega 3, Calcium, B Vitamins, Zinc, Vitamin C, Magnesium, and are Gluten free.

BEE-POP's contain Bee Power infusion. Analysed by NATA registered Western Food Laboratories & Australian Sports Drug Testing Laboratory, Bee Power contains and outstanding UBF +30 Antibacterial activities.

A good source of natural protein, BEE POP's will help you kids stay active and healthier longer.
Bee-pop's are also great for the whole family to enjoy ensuring everybody is recieving nature's super food

To help boost your family's immune system, Bee Power provides you with 30+ Antibacterial properties, the highest of any bee products in the world today.

Bee pops are great for he whole family and a very healthy alternative to sugar lollies and sweets.
Try Bee pops today! You simply will not get enough of the sweet goodness.



Food warning:

It is important to note that in rare cases, an allergic reaction to pollen may be experienced. Those who are allergic to bees should avoid bee pollen (and other bee products).